The Callisto Protocol
Esplora gli abissi della paura nel nuovo gioco survival horror narrativo nato dalla mente di Glen Schofield.
Un survival horror di nuova generazione che saprà catturarti: in The Callisto Protocol affronterai gli orrori rinchiusi nella prigione di Black Iron, lottando per la tua sopravvivenza.
Progetta la tua fuga
OTTIENI CONTENUTI ESCLUSIVI CON IL TUO KRAFTON ID
Collega la tua piattaforma di gioco preferita a un KRAFTON ID per ottenere le esclusive skin "Snake" per armi e personaggio. Segui questi passaggi per riscattare subito il tuo Founder's Pack.
01 ACCEDI Oppure registrati usando il tasto in basso.

02 COLLEGA PIATTAFORMA Collega il tuo Krafton ID con la piattaforma dove intendi giocare a TCP.

03 ENTRA NEL GIOCO Troverai l'esclusivo pacchetto "Founder's" la prossima volta che lancerai il gioco!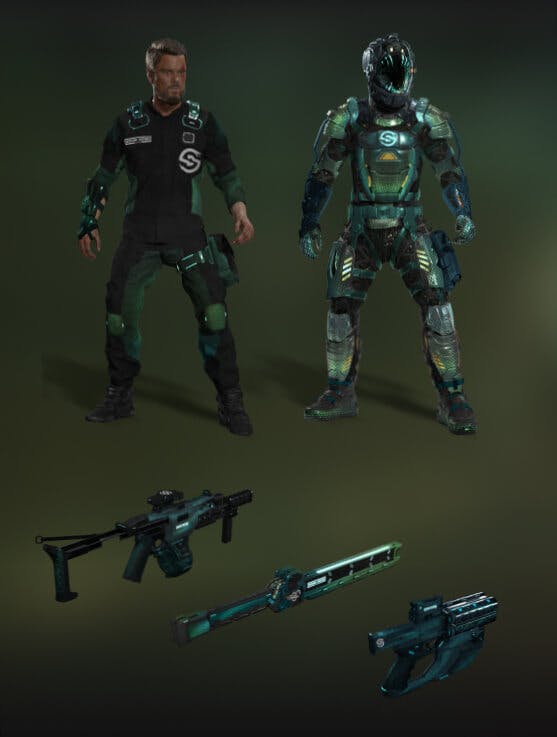 Ora disponibile
Scopri questo survival horror di nuova generazione immersivo e terrificante, nato dalla mente di Glen Schofield e del team di Striking Distance Studios. Lotta per sopravvivere agli orrori che infestano la prigione di Black Iron e scopri gli oscuri segreti che nasconde.
Seleziona la tua piattaforma